Authentic Support System
So the day finally came. September 20, 2020. We didn't know this would be the date but we knew that someday soon my sister and her family would leave for their home country. It would be great for them, but we knew we would miss them a lot. It's a blessing when cousins are like siblings and their home becomes your second home. To have someone in the other family who makes my little Micah act like a responsible adult, and another who makes Anna feel she has not just a sister, but a twin – you have to be grateful. I've come to realize that with what I describe as an authentic support system, life is easier.
How to build your support system
Some people are able to accomplish so much more in life and people wonder how they do it. The fact is that no man is an island. We need the right people in our lives to help us progress. Sometimes you are blessed with such people as they are members of your family. Other times you have to nurture a mutually beneficial relationship with non-family members, and over time, build trust and assurance for interdependence. However they come, be grateful for the support systems you have in your life.
I can't place a value on the peace of mind I have when I'm away for work or a timeout with my husband, and my kids are in their second home. What about the extra pair of eyes to help you see and address issues that were in your blind spot? How will I express the relief that comes from genuine conversation… no forming?
My consolation is that there are platforms to sustain communication and relationships across continents. Thank God for Zoom, WhatsApp, and Facetime.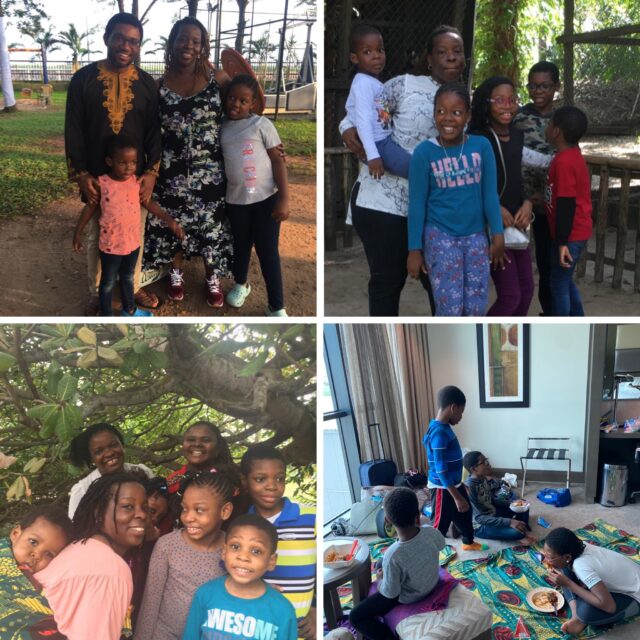 Aunty Patty always came up with cool stuff for all of us to do – visit Lekki Conservation, Lufasi Nature Park, go window shopping with the kids, and so on. She was never afraid to watch over her kids and mine. You can't imagine the noise and the energy in one place. God bless you, Aunty Patty.
The Akpan family are truly priceless.
Celebrating those in my support system
So, dear reader, let me tell you here. I write, I vlog, I sing, I mentor, I market, I build teams, I 'wife', and I 'mother'. In truth, there's absolutely no way I could do all these without support systems. I'll name a few – my sister and her family, my mother, my mother-in-law, my husband's cousin, my reliable support staff over the years, and much more.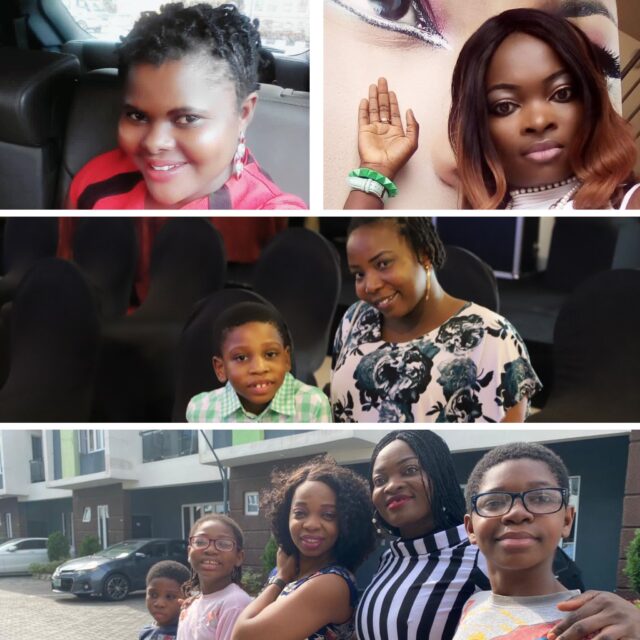 Mercy, now Mrs. Friday, followed us from Lagos to Eket, and provided cover while I was busy with work. She has a big heart. We call her MemeToms! Micah was her little groom.
Onyinyechi has been with me since Nathan was a few days old. She's solid, like a rock! super reliable and dependable. She's a master at implementing the script just as you prescribe. Sharp lady.
Happiness brought her own flavor to the party. She's bubbly and full of life. In a more enabling environment, she would make for a natural investigative journalist.
I can't forget Mary and Vivian.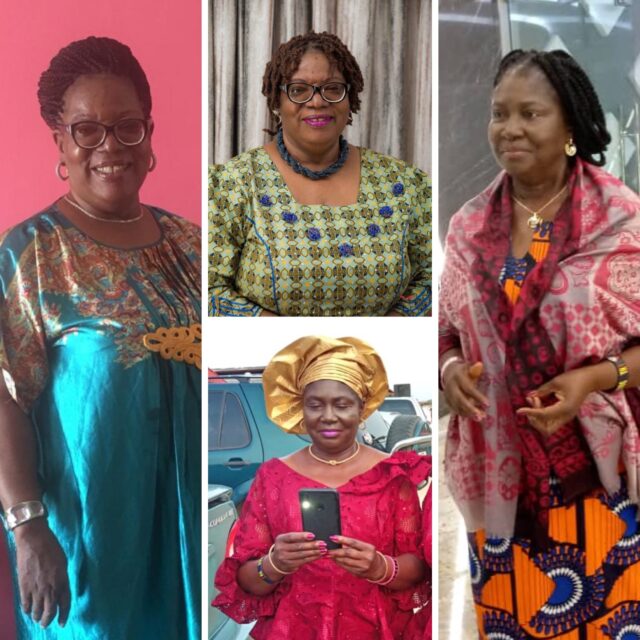 The GRANDMAS!!! Pillars of strength all the time.
Grandma Dorcas would stay for three months to nurture the babies and leave a week or two after my maternity leave ends. She would train my support staff, then handover the controls to them and make sure the home was running seamlessly before she took off. What a blessing.
Grandma Stella just makes sure I don't have to worry about anything when she's around. She fills the freezer with delicious soups and stews, and makes sure things are in order. She delights in getting all the supplies we need for the home at rock bottom prices so I don't have to go to the market. She's just amazing.
When we have to be away, a phone call is enough to bring them to watch the kids. Words of wisdom flow freely from our mothers. Thank you so much, Mumsy and Mamay.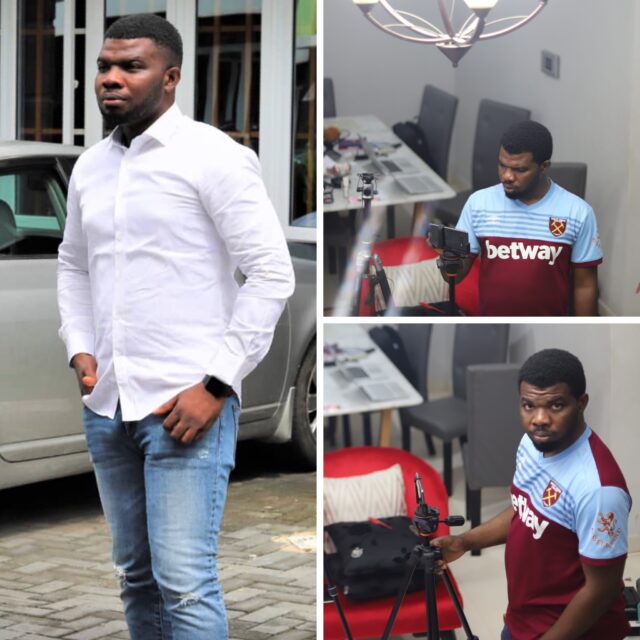 Uncle John, as the kids call him.
If you need something done, just tell him. School runs, shopping for the right gifts, some heavy lifting, and other runs that the men in the family typically handle.
Media man. You should have seen how quickly he went from novice to professional in video editing. Now he handles all my lyrics videos and edits all the production for my YouTube Chanel.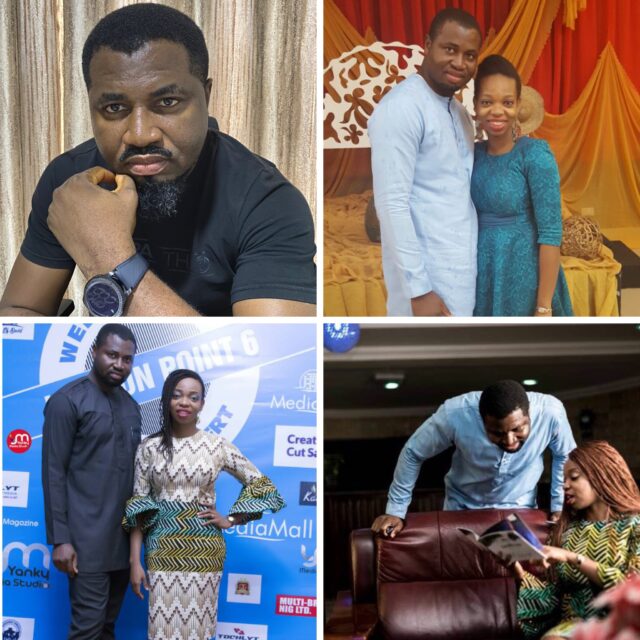 And my husband – Mr. Bature. The other good head. Wise man.
Chief logistics coordinator – I don't have to worry at all about arrangements for vacation or activities away from the home.
Mr. Make it Happen – The professional at taking dreams and bringing them to life.
The head master / character molder – He's consistent in training and mentoring the kids, and ensuring they imbibe the right values.
My encourager and friend – He comes to the studio, he reviews my scripts, he helps me see other perspectives, he drives me to events. He supports my career and ministry.
Co-creator and Executive Director of our productions. He's just wonderful. The guy makes sense.
Make it mutually beneficial
Trust God to send the right people your way, and when he does, please be sure to make it a mutually beneficial relationship.
Cheers.